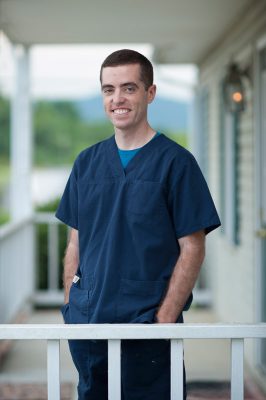 Dr. Burke grew up in the small town of Sylvania, Georgia. After attending Clemson University in upstate South Carolina, where he received a degree in Mechanical Engineering, he went on to attend the Medical University of South Carolina in Charleston, South Carolina, for his degree in Dental Medicine.
Dr. Burke received an Air Force scholarship for dental school and his first assignment was at Eglin Air Force Base in the panhandle of Florida. There, he completed a one year residency called an Advanced Education in General Dentistry where he was able to train one on one with all the dental specialists (orthodontist, oral surgeon, periodontist, endodontist, prosthodontist, pediatric dentist) and advanced in many specialty procedures.  He was trained to remove wisdom teeth, place implants, do all kinds of root canals, advanced cosmetic work like veneers, and was also trained to do IV sedation.
After his year of additional specialty training, Dr. Burke spent four years at Tinker Air Force Base, just outside of Oklahoma City. During those four years Dr. Burke continued improving on his skills and education while serving the Airmen, Soldiers and Seamen who protect and serve our country.  At this base he had the unique opportunity to lead the clinic of 10 other dentists in surgical and sedation procedures, ensuring that the highest standard of quality and safety was always met.
Dr. Burke has brought his knowledge and experience to serve the people of Botetourt and the surrounding areas. His background has given him the ability to practice at a superior standard and he maintains his commitment to providing the highest level of quality care with only his patients best interest ever in mind.
Family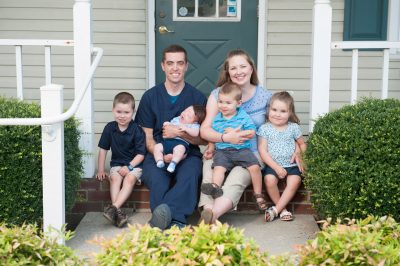 Dr. Burke met his wife Denae while attending Clemson University. They were married before he graduated Clemson, and had their first son, Hunt, while at dental school in Charleston. They now have four children, Hunt, Layn, Zane and Wes.
Dr Burke enjoys fishing, hiking, mountain biking, brewing fine ales and more than anything, spending time with his family exploring Virginia's beautiful Blue Ridge mountains. He and his family are happy to be settled here, and are proud to be a part of the growing Botetourt community.